Rose Eken Tee ROSE EKEN
Black/White
Regular price
€0.00
Sale price
€50.00
Unit price
per
Description
Danish artist Rose Eken has left her mark on a classic Mads Nørgaard t-shirt. The front features the poisonous Deadly Nightshade plant associated with witchcraft, while the back features Rose Eken's signature in large font. Rose Eken's work tends to focus on darkness as a colour tone and as an existential phenomena. The t-shirt is the result of a collaboration between Mads Nørgaard – Copenhagen, Rose Eken and the art event CHART, which takes place in Copenhagen from 25-27 August. Our classic Organic Thor Tee with print from Rose Eken. The tee is made from 100% organic cotton. The fit is regular, the neck is round and the sleeve is short.
ROSE EKEN X CHART X MADS NØRGAARD – COPENHAGEN

We are a proud partner of CHART and have entered a collaboration with the amazing Danish artist Rose Eken on a range of products; T-shirts for all CHART staff, silk scarves and a #101 Rose Eken edition in pink and black.
Shipping and returns

– Free shipping on orders above € 95.00
– Fast delivery 2 – 5 working days
– RePack, choose reuseable packaging for €5.00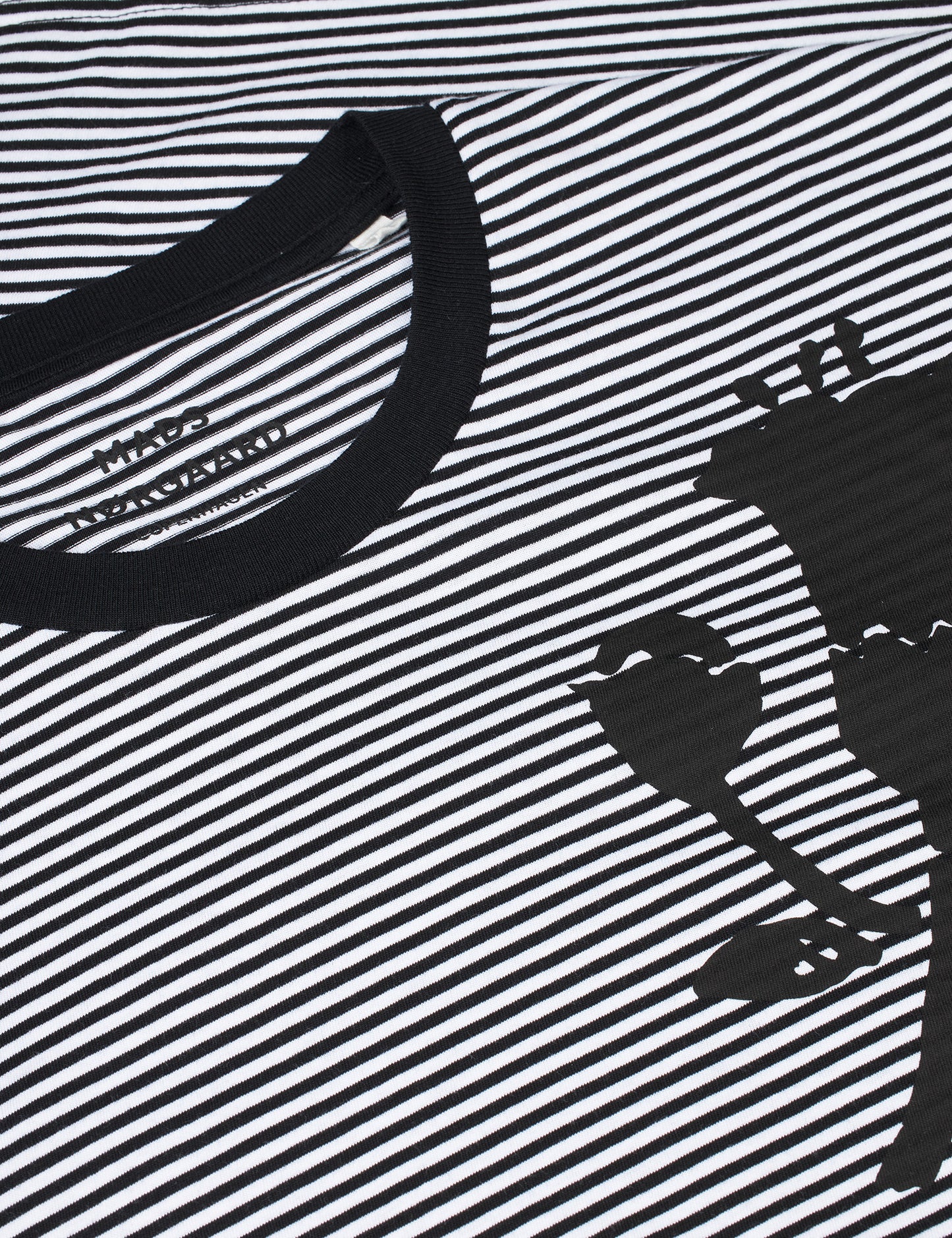 ROSE EKEN X CHART X MADS NØRGAARD – COPENHAGEN